radioactivity.fm blog
RadioActivity.fm's Blog
Highlighting the interesting things RadioActivity.fm and its customers are doing with data ...
(Looking for previous blog posts? 2007 2008? 2009? 2010?)
08.19.2012 - WordPress, Spammers, Hackers - and you :)
---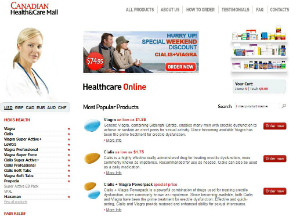 I love WordPress - it's a great, fully-featured CMS with a lot of power under the hood. I've watched many stations move over to Wordpress installs and the results are typically specatcular as stations encourage more DJ's to contribute content. This week, though, a word of caution - keep an eye on your Wordpress installs, folks.
WordPress sites running outdated software, plugins, or backdoor'ed themes - often downloaded from "free theme" sites - are popular targets for hackers. Typically these hackers will use an infected WordPress blog to game Google's rankings, slip ads and links into your pages, or for proxy'ing traffic and sending spam. The image shown at the right, for example, is what loaded on a compromised station's WordPress site only when the referring link originated from Google. All other site functionality was fine, but this WP infection negatively affected the website's Google listings and overall ranking.
Ads are the lesser of most hacked website evil: I have also come across full-on botnet code and web-based shell backdoors hidden deep within WordPress. This is a huge risk, as it means outside entities have complete and total access to your webserver, databases, and code. Not good.
I've been cleaning out infected WordPress installs for a couple of months now, and while the subject is too complex to cover with a single article, let me instead just beg you to do these four things if you run WordPress:
1) make regular backups of both your content and your database
2) keep your Wordpress up to date with the latest version
3) keep your plugins up to date with the latest versions
4) occasionally Google your own website and review the listing for spam links - or, alternately, run it through a scanner like Unmask parasites
Wordpress.com has a good FAQ on the subject of compromised installs ("WP Codex: 'My site was hacked'") but it certainly doesn't get into the finer details of infected WordPress cleanout.
Has your WordPress site been hacked, or do you need a hand determining if it has been compromised? Do you need help with WordPress code updates or plugin upkeep? Do you want to know how to fix your hacked WordPress blog? Drop me a line, I can help.
03.29.2012 - Congrats to WFDU.fm on their new RDS playlist integration!
---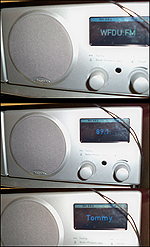 I wanted to take a quick moment to highlight WFDU.fm's awesome new RDS integration.
RDS - short for Radio Data System - is "...a communications protocol standard for embedding small amounts of digital information in conventional FM radio broadcasts."
In short, it's a way to get alphanumeric "messages" out with your broadcast to display things like station and show name, frequency, and of course live song information. A whole wave of new radio recievers and devices support RDS, and it's a great way to have the songtitle and artist displaid to your listeners.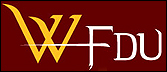 WFDU.fm's playlist data is now being fed from their RadioActivity.fm account right to the RDS unit (at their tower site) via some clever programming on the RadioActivity.fm side. Program Director/Operations Manager Barry Sheffield sent along the photos shown here so I could see the RDS in action on his home stereo.
This RDS + RadioActivity.fm combination is a great way to get their station's song data out over RDS to a whole new generation of radio devices - I can't wait to roll this kind of thing out to other RadioActivity.fm customers. :)
Congrats, WFDU.fm!
Older Blog Posts
---